Home
Highlights for the Official visit to New Zealand by Minister Naledi Pandor of Science and Technology from 22 – 24 August 2016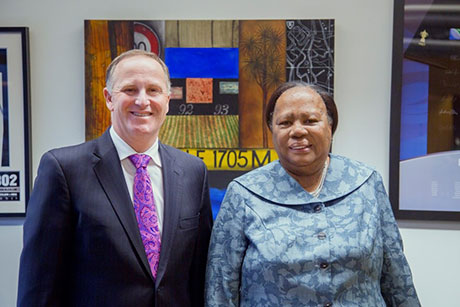 Minister Pandor paid a courtesy call on Prime Minister John Key and engaged on issues of bilateral relations especially in areas of science, innovation and research.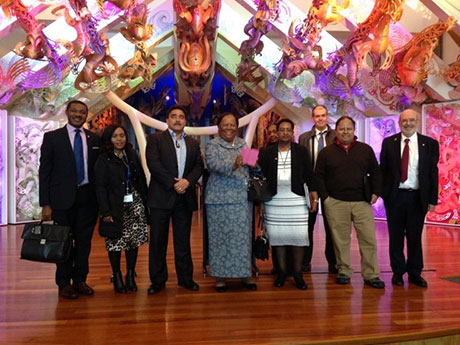 The meeting with Prime Minister Key was preceded by other meetings with various Ministries including the Minister for Climate Change Issues, Hon. Paula Bennett, and Minister for Primary Industries, Hon Nathan Guy. Minister Pandor also took the opportunity to visit the National Museum of New Zealand, Te Papa Tongarewa. The Museum is renowned for its rich cultural indigenous knowledge issues in relation to Maori culture and the Treaty of Waitangi.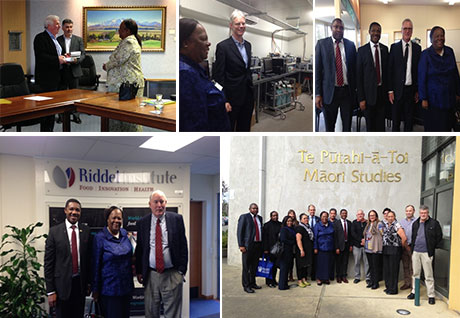 Minister Pandor also visited Massey University in Palmerston North, and Lincoln University in Christchurch to identify opportunities for possible collaborations between SA-NZ institutions of higher learning in related areas of science, innovation and research.
-----------------------------------------------------------
High Commissioner's Message